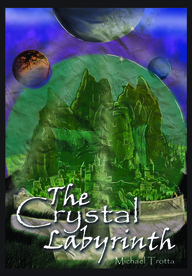 THE CRYSTAL LABYRINTH
:
What if dinosaurs hadn't gone extinct on Earth 65 million years ago but had instead evolved alongside our early mammal ancestors on a segregated continent, such as Australia. What if our two species finally met
in ancient or medieval times.
Find out in THE CRYSTAL LABYRINTH.